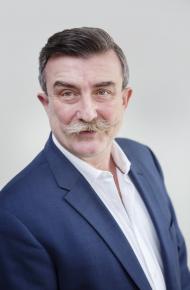 M.B.A. International Management, Université Laval, 1997
l'Institut Universitaire des Hautes Études Internationales de Genève, 1985
M.A. Political Science, Université de Genève, 1984
After starting his career as a journalist, Yvan Conoir worked for nearly 20 years on behalf of the United Nations High Commission for Refugees (UNHCR), UNICEF, CARE Canada and the Pearson Peacekeeping Center. Since 2008, Mr. Conoir has been a senior consultant and then shareholder of Universalia for which he has performed consultancy work for the World Bank, the European Union, the Organization of American States (OAS), the United Nations (UNICEF, UNHCR, UNDP, UNESCO, UN DPKO, PBSO, UNV), the Ministries of Foreign Affairs of Canada, France and Switzerland, as well as various NGOs and private entities. He is also a researcher-in-residence at the Raoul-Dandurand Chair (UQAM). His professional duties have led him to work in some 60 countries, in the African Great Lakes region, East and West Africa, South Asia, Central and Latin America, the Balkans as well as in Europe and Canada.
In parallel with his professional activities, Mr. Conoir teaches at the Université Laval, the Université du Québec à Montréal (UQAM) and the Université de Montréal. He has published in L'action humanitaire du Canada (PUL-2002), Faire la paix - concepts et pratiques de la consolidation de la paix (PUL-2005) et DDR – Désarmer, démobiliser et réintégrer – Défis humains, Enjeux globaux (PUL-2006). Mr. Conoir's latest book is Gestion de projets de développement international et action humanitaire (PUL, 2016).