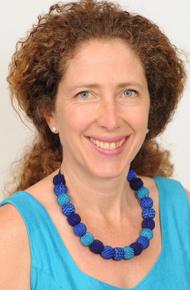 Senior Consultant, Environment, Security & Conflict Transformation Practice
PhD. Urban Geography, Clark University, 2003
Masters, Environmental Studies, University of Toronto, 1995
Honours BA, Political Science, McGill University, 1992
Dr. Laila Smith is a leading international development professional with expertise in water and sanitation governance, integrated water resource management, urban management, monitoring and evaluation, evaluation capacity development and building learning organizations. A central aspect of her work includes research design, program management, strategic planning, enhancing organization and institutional performance, measuring the achievement of targets in projects and programmes and partnership development. Over the past twenty years, she has served as team leader, senior researcher, senior program manager for water and sanitation initiatives in local government, think tanks and aid organizations where she has been prominent in designing and implementing regional programs related to water and sanitation and evaluation capacity development. She has accrued significant management experience as the Head of Policy (water), Director of Evaluation and Research (urban management) and Director (Learning and Evaluation) posts.
Dr. Smith has participated in numerous of water sector initiatives in Africa throughout her career. In terms of policy influence, she has established a pro-poor approach to regulation , developed a methodology on raising citizens' voiced in the regulation of water services that was piloted and scaled up across various large urban areas in South Africa. As a grant manager, she represented DFAT in steering the Multi-Donor Trust Fund for the Transboundary Water Management Programme. In terms of recent relevant regional evaluation experience, examples include the evaluation of DFAT's funding for the World Bank's Water Services and Institutional Support (WASIS) Programme and UNICEF's NAMWASH Programme (both in Mozambique), and GIZ's Zambia Water and Sanitation Sector Programme. At the urban scale, Laila was co-principal in the evaluation of the Socio-Economic Rights Institute (SERI).
Dr. Smith has written over 20 articles on the subject of water, sanitation and urban development, as well as participated in numerous conferences and works on the same subject matter. Currently a resident in South Africa, she is familiar with the African context, having worked in Ghana, Malawi, Mozambique, South Africa, Uganda, Zambia and Zimbabwe. She is fluent in English and French and possesses basic Spanish.