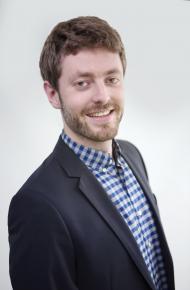 Consultant, Organization & Partnership Practice
M.A. Political Science (Development Studies), McGill University, 2015
B.A. (Hons) Philosophy, Politics, and Economics, University of Oxford, 2012
Lorenzo Daïeff is a consultant and a member of Universalia's Organizational Performance and Partnerships Practice. Mr. Daïeff has extensive consulting and evaluation experience with actors across the development ecosystem, such as the Bill & Melinda Gates Foundation, the MasterCard Foundation, UNICEF, WFP, UNDP, the World Bank, the African Development Bank, the Canadian government, Siemens AG, and others. He is well-versed in the design and application of advanced mixed-methods research methodologies.
Mr. Daïeff's holds an MA from McGill University, a BA from Oxford University, and works in English, German, French, and Portuguese. His work has spanned global and regional issues as well as country-specific interventions, such as in Brazil, Canada, Côte d'Ivoire, Ethiopia, the Gambia, Ghana, Madagascar, Mauritania, Morocco, Nepal, Nigeria, Peru, Sierra Leone, and South Sudan. His thematic interests include organizational partnerships, education, social protection, and state-building.
Mr. Daieff is a member of the Société québécoise d'évaluation de programme (SQÉP); the Canadian Evaluation Society (CES); the American Evaluation Association (AEA); and the International Development Evaluation Association (IDEAS). He has presented at various conferences of these associations, and authored several peer-reviewed articles. When not in the process of teasing out the complexities of social change, he can be found enjoying a game of (European) football, a good conversation, and Montréal's vibrant urban landscape.