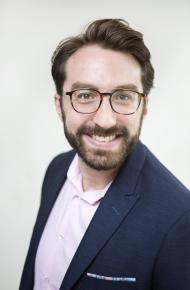 Consultant, Performance Measurement Practice
M.A. Political Science (Development Studies), McGill University, 2017
B.A. International Studies, Université de Montréal, 2013
Luc Franche has experience working on international development projects in Mexico, Guatemala, Pakistan, Mauritania, Haiti, and Canada on issues such as education, indigenous people's rights, labour regulations, international migration, and drug and crime prevention.
He has worked for the United Nations Office on Drugs and Crime (UNODC), the Mexican Secretariat of Foreign Affairs, the Quebec Government Office in Mexico, and the Institute for Research on Public Policy (IRPP). Mr. Franche has also worked on assignments with the Organization of American States (OAS), the United Nations Development Programme (UNDP), the International Labour Organization (ILO), UNICEF, the United Nations High Commissioner for Refugees (UNHCR), the United Nations Development Assistance Framework (UNDAF), the Global Partnership for Education (GPE), the Forum of Federations, and the Centre for International Governance Innovation (CIGI).
As a consultant in Universalia's Performance Measurement Practice, Mr. Franche has written successful proposals, provided technical assistance on multiple projects, and delivered training workshops. He has a good understanding of results-based management (RBM), and has experience in monitoring and evaluation (M&E) methodologies. Mr. Franche is fluent in English, French, and Spanish. Over the last 9 years, Mr. Franche has volunteered with various non-profit organizations such as Connexion internationale de Montréal, the Network of Latin American Studies of Montreal, and Quebec's Latin American Chamber of Commerce.