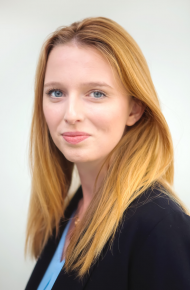 Consultant, Organization and Partnership Evaluation Practice
M.Sc. International Studies, Université de Montréal, 2017
Certificate in International Cooperation, Université de Montréal, 2015
Bachelor in History, Université Paris-Sorbonne Paris IV, 2013
Sophie Pénicaud is an evaluation consultant and project manager within Universalia's Organization and Partnership Evaluation Practice. Sophie has completed multiple assignments for humanitarian and development organizations and governmental agencies such as the United Nations Children's Fund (UNICEF), Nutrition International (NI), the International Labour Organization (ILO), Global Affairs Canada, the Directorate-General for European Civil Protection and Humanitarian Aid Operations (DG-ECHO), the World Bank (WB), the Caribbean Development Bank (CDB) and the World Food Programme (WFP).
Through her various assignments, she has acquired strong organizational skills and a good understanding of monitoring and evaluation systems in a humanitarian context. Sophie is familiar with various quantitative and qualitative data collection and analysis methods from surveys and in-depth document review to interviews and focus group discussions. She also has strong writing and communications skills, and relevant experience in public relations and communications with different organizations and associations in France and in Canada.
Before joining Universalia, Sophie worked with Doctors of the World France and UNESCO. She has professional international experience in Turkey, Jordan, Ivory Coast, Myanmar, the Philippines, Madagascar, France, Switzerland, the UK and Canada. Sophie is fluent in English and French, with solid oral and written understanding of Spanish.