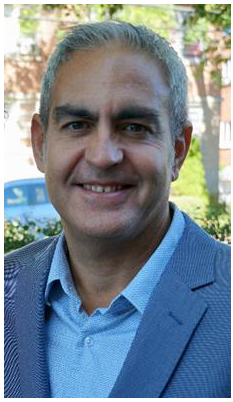 President and CEO of Universalia, Eric Abitbol, PhD is a Practice Leader heading Universalia's Environment, Security and Conflict Transformation work. He is a global environmental governance, sustainability, conflict transformation and evaluation practitioner, theorist and innovator with nearly 30 years' experience. Dr. Abitbol brings senior Monitoring, Evaluation and Learning (MEL) and Strategic Planning expertise to all of his assignments, variably as a Team Leader, Senior Expert, and Quality Assurance Advisor.
Dr. Abitbol has notable thematic expertise in natural resources governance, transboundary water management (WSS/WRM/IWRM), climate change and environmental finance, water-food-energy nexus, environmental peacebuilding, research for development (R4D), philanthropy, and the cultivation of Communities of Practice. His methodological expertise includes Institutional and Organizational Assessment (IOA), Theory-Based Evaluation (TBE), Peace and Conflict Impact Assessment (PCIA), systems change, political economy and discourse analysis, particularly in fragile and conflict settings.
Dr. Abitbol has conducted major evaluations, complex in scope, and facilitated the development of numerous Strategic Plans, leading large teams of consultants. He has supported the Global Environment facility (GEF), Green Climate Fund (GCF), African Development Bank, Asian Development Bank, World Bank, UNESCO, International Union for Conservation of Nature (IUCN), International Development Research Centre (IDRC), Swiss Agency for Development and Cooperation (SDC), Laudes (formerly C&A) Foundation, Water.org and others.
Dr. Abitbol has delivered many lectures, presentations, training sessions and dialogue processes, having worked in over 30 countries. He has written numerous articles for academic journals and magazines, and is an International Advisory Committee member with the Journal of Peacebuilding and Development.